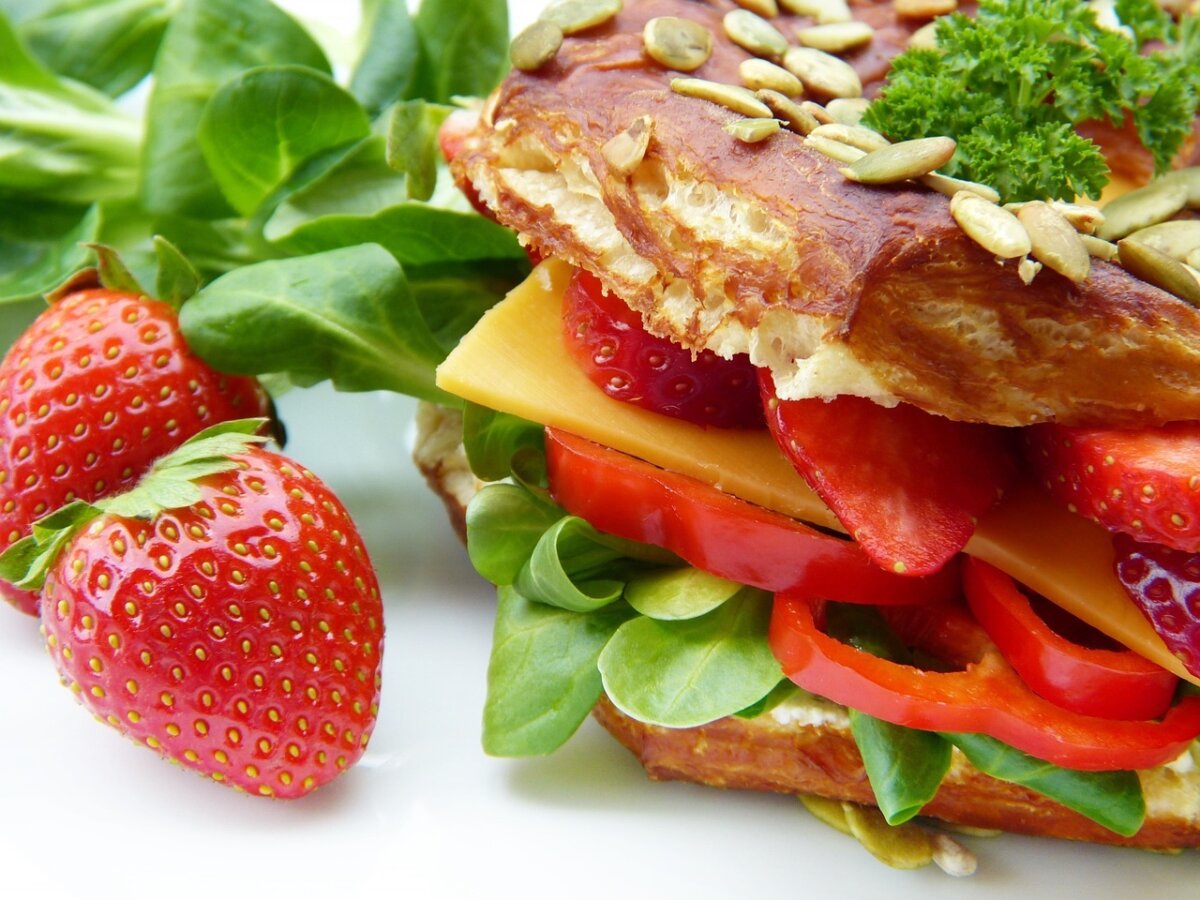 Dear readers, the Panoramic Hotel in Bad Lauterberg in the beautiful Harz Mountains has great news to announce! From now on we offer our guests a vegetarian menu!
In recent years, the trend towards a meat-free diet has become more and more widespread and we too would like to offer our guests a diverse selection of vegetarian and vegan dishes. Our new menu includes a wide range of delicious vegetarian and vegan dishes, lovingly prepared by our kitchen team.
Vegetarian dishes at the Harz Hotel Panoramic
Meatless happy: the vegetarian dishes are not only healthy and nutritious, but also extremely delicious. For example, try our crispy schnitzel (vegan) on Mediterranean oven vegetables with BBQ sauce and wedges or the NO-Beef Burger with bun, lettuce, tomato, cucumber, cheese, fried onions and fries. You'll also love our Salad Bowl and Vegetable Quiche!
Download our vegetarian menu here:
Our new menu is not only for the vegetarians and vegans among our guests, but also for all other vacationers who would like to try something new. We are sure that also meat lovers will be thrilled by our vegetarian and vegan dishes.
Meatless happy in the Harz vacation
As a hotel in the Harz Mountains, we attach great importance to a sustainable lifestyle and want to contribute to the protection of our environment. Our new vegetarian menu fits perfectly into this concept and we hope that our guests will support this initiative as much as we do.
Of course, we will continue to offer meat in our restaurants. With our new vegetarian menu, we simply want to create an additional option for our guests and give them the opportunity to forgo meat for a change and enjoy a healthy and balanced vegetarian meal. Of course, we also pay attention to the high quality of the ingredients used and careful preparation in order to offer our guests a culinary experience.
We look forward to serving you our new vegan and vegetarian dishes on your next vacation at the Panoramic Hotel and wish you bon appétit!
Your Panoramic Hotel Team.